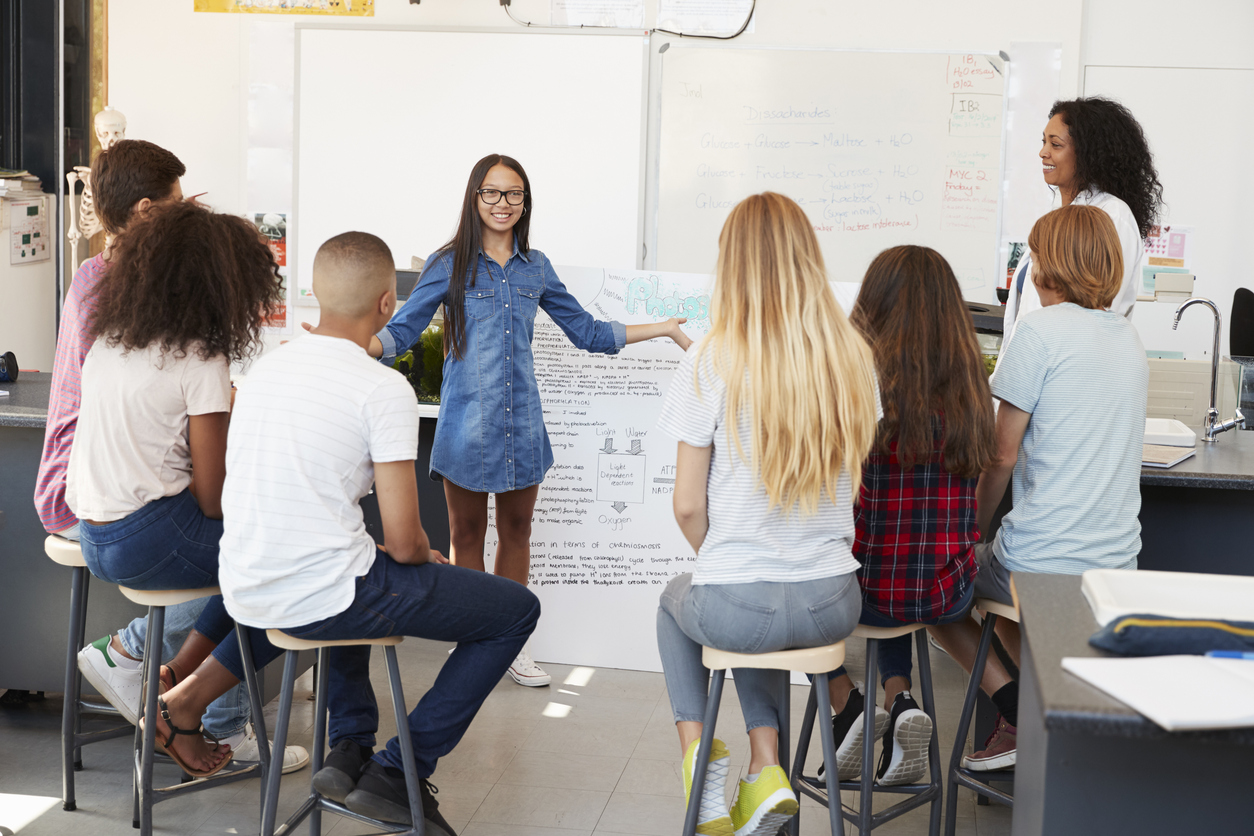 5 Ways to Rock a High Stakes Presentation
In the business world, there are many variations of high-stakes presentations. From pitching your startup to venture capitalists, pitching your project to the C-Suite, presenting your ideas to a conference or at a TED talk, presentations come in many shapes and forms. The more success you seek to achieve, the more you will be expected to stand up in front of important people in your industry and present. Sometimes you're educating, sometimes you're persuading, many times you will be asking for money or resources. The key is to not get nervous. Most decision makers are swayed more by the presenter's confidence, energy, and ease with their subject than the actual details of the presentation. In order to rock the stage, boardroom, or office you're presenting in, just stick to these five ways to rock a high stakes presentation:
The 5 Ways to Rock a High Stakes Presentation
Rehearse Under Pressure
Just like every movie has a bloopers reel, every presentation is going to have a few hiccups. Even presentations planned over months should be rehearsed several times before the big day in order to work out the kinks and help you get used to saying the words and making the points confidently. While presenting to your dogs is helpful, practicing in front of someone who knows the subject matter and whose opinion you care about will be of much more value. This creates some real performance pressure and will prepare you for how it will feel in front of your intended audience. Not convinced that rehearsing will help? Check out these 3 good reasons to rehearse your presentation from Time to Market.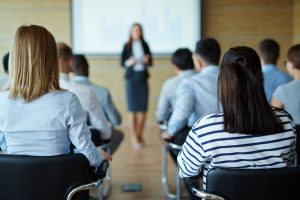 Stay Calm
It's okay to get energetic on stage, but don't get nervous. Make sure that you can present without stuttering, making disjointed movements, or fumbling with your presentation materials. First and foremost: stay cool. This is your stage, this is your topic, and you know what you are doing. Keep your speech at a reasonable speed. It may help to do some exercises before going on stage to help produces some of those awesome endorphins which will help you feel calmer and more relaxed.
Be Passionate
Now that you're not nervous, bring back that energy and passion that you feel for your subject. Love your content and do your best to feel joy and excitement about what you're presenting, then share that excitement with the audience. Emotions are infectious and you want to share something powerful and positive. Speak with passion on your topic and remember to enjoy your chance to impart your knowledge on your audience. This will not only ensure that you have a better time, it will engage your audience more completely in your presentation and invite them to enjoy it along with you. Not sure how to feel passionate about your topic? Then check out these 3 tips for passionate speaking by Dr. Michelle Mazur.
Make Eye Contact
Just as you're sharing your passion with whoever is watching your presentation, make sure to share your attention as well. You are presenting to people, not an empty room or a faceless audience. With a one-person audience, use eye contact as you would in a normal high energy conversation. For a larger group, try to look at each audience member and sweep the crowd with your eyes. Do your best to draw the audience in as if each of them is connecting personally with you and your subject matter.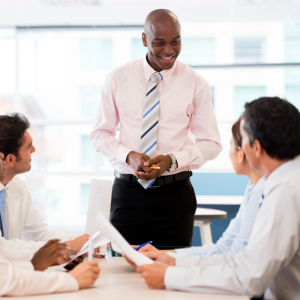 Own the Stage
This is your presentation and for the moment, you are king/queen of the stage. Imagine yourself as the protagonist in an action movie and this is your awesome intro sequence where you give the audience the best presentation they've ever seen. This will help you get into the right mindset to rock your subject and take control of the entire presentation. When you own the stage, it will be easier to see you as an important authority on your presentation subject.
High stakes presentations don't have to be nerve-wracking. This is your time to shine. With practice and confidence, you should be able to put your best foot forward and show off your subject in a way that your audience will connect to and enjoy.